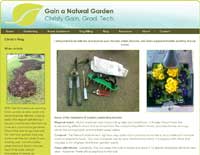 Like the website address says 'Gain a natural garden'. Green is the trend now and Christy Gain can help with that philosophy when it comes to your garden and beyond...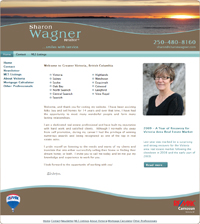 Sharon wanted a site that was devoid of clutter (lots of white space) which we were happy to accommodate. We like clean uncluttered sites as well so it was a natural design pairing. After working closely with Sharon to get the site exactly as she wanted, it is of no mystery to us as to why Sharon is a very successful Real Estate agent; her 'smiles with service' slogan is standard practice for her every day.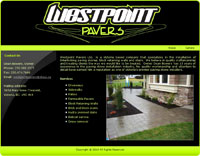 Dean Bowers of Westpoint Pavers Ltd. wanted a website that would showcase the gorgeous work they do with interlocking bricks. We worked with his existing branding and created a two page site which incuded an interlocking brick effect on the gallery page.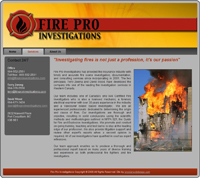 Fire Pro Investigations is a company based in Vancouver BC. They needed a web presence to make sure potiential clients could find them easily and have access to their team's impressive credentials. We have also created ad material for Fire Pro based on the site.